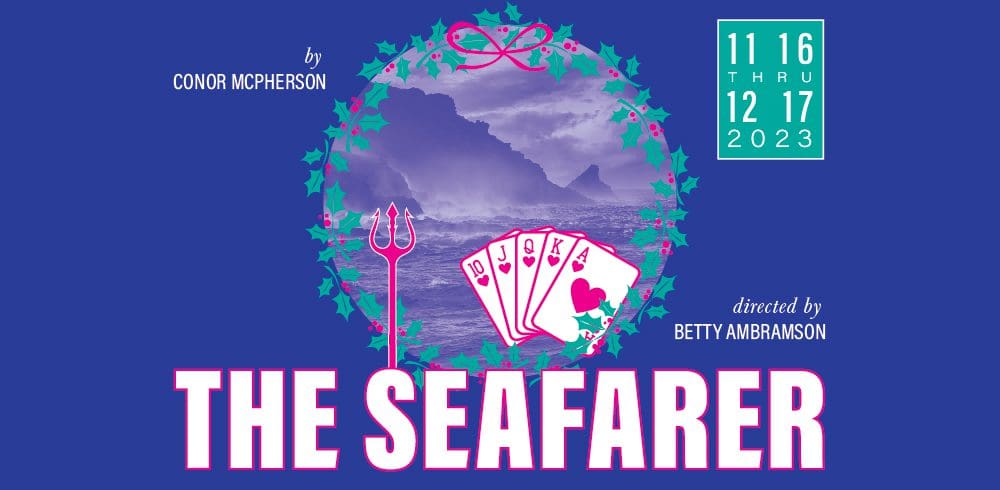 BY:

Conor McPherson

DIRECTED BY:

Betty Abramson

SHOW DATES:

11/16/2023 thru 12/17/2023

PREVIEW DATES:

Thursday 11/16/23 & Friday 11/17/23

OPENING NIGHT CELEBRATION:

Saturday 11/18/23

SUNDAY MATINEES:

@2pm on 11/26/23, 12/03/23, 12/10/23, 12/17/23
…an enthralling Christmas fable of redemption… THE SEAFARER is a chilling play about the sea, Ireland, and the power of myth. It's Christmas Eve, and Sharky has returned to Dublin to look after his irascible, aging brother who's recently gone blind. Old drinking buddies Ivan and Nicky are holed up at the house too, hoping to play some cards. But with the arrival of a stranger from the distant past, the stakes are raised ever higher. Sharky may be playing for his very soul.