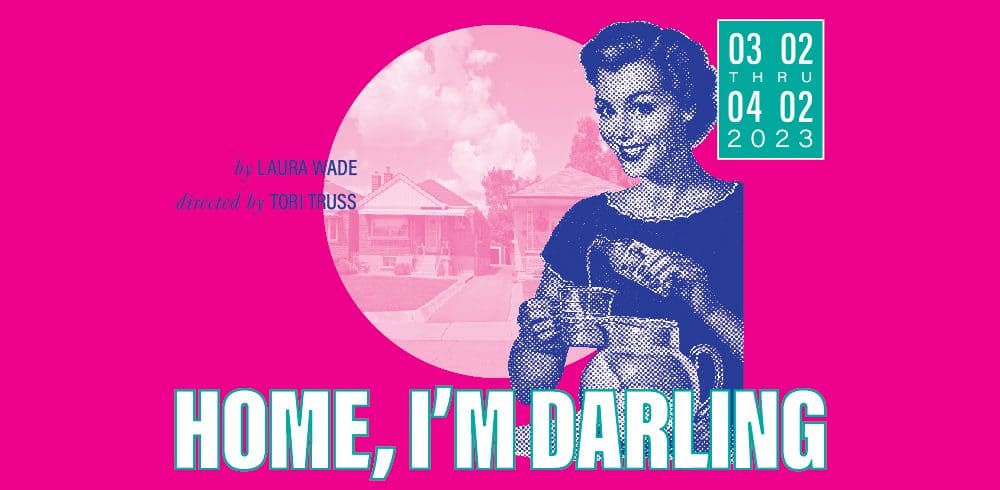 BY:

Laura Wade

DIRECTED BY:

Tori Truss

SHOW DATES:

03/02/2023 thru 04/02/2023

PREVIEW DATES:

Thursday 03/02/23 & Friday 03/03/23

OPENING NIGHT CELEBRATION:

Saturday 03/05/23

SUNDAY MATINEES:

@2pm on 03/12/23, 03/19/23, 03/26/23, 04/02/232
Ever long to return to the 1950s? Well, you might think again. How happily married are the happily married? Judy and Johnny have re-created their lives into the ultimate, nostalgic fantasy of the 1950s—picture perfect domesticity. But when cracks begin to appear in the fantasy, Judy must face the more realistic underpinnings of love and marriage. This British social satire was winner of the 2018 Olivier Award for Best New Comedy and played to sold out houses in London and Sydney. Now, it will have its American Premiere on the Mendocino Theatre Company stage.