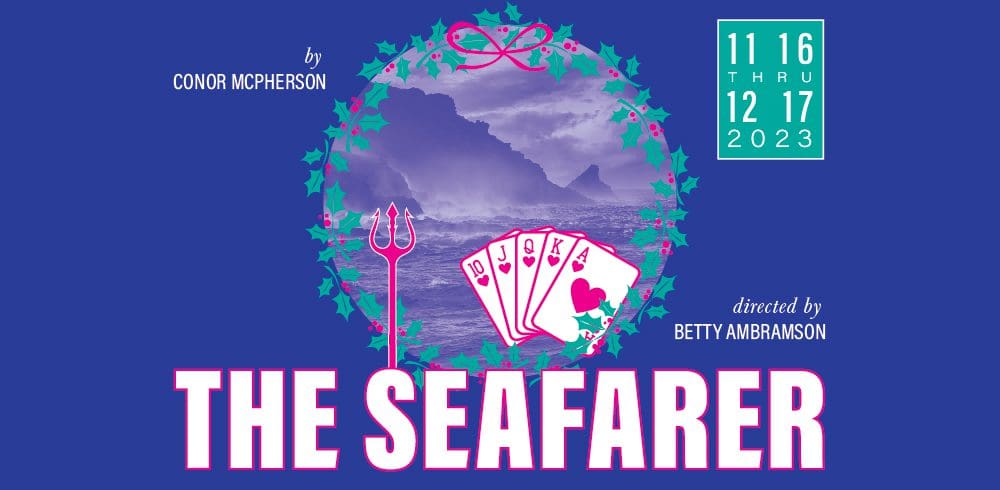 Casting Call for "The Seafarer"

BY:

Conor McPherson

DIRECTED BY:

Betty Abramson​

SHOW DATES:

Runs Nov 16 thru Dec 17, 2023​

Sessions:

2 days | Friday, 8/11, 5-8pm & Saturday, 8/12, 2-5pm
PLOT SYNOPSIS
The play takes place on Christmas Eve and Christmas Day in a home in a town outside of North Dublin. An unhappy Sharky, living with his brother Richard who has recently gone blind, finds himself confronting old friends, old promises and debts, and his future. A card game with lots of booze and lots of bets and curious results fill the evening and the morning of Christmas Day.
CHARACTER DESCRIPTIONS
James "Sharky" Harkin – erstwile fisherman/van driver/ chauffeur, mid-50's
Richard Harkin – his older brother, recently gone blind, late 50's/60's
Ivan Curry – old friend of both Richard and Sharky, 50's
Nicky Giblin – a friend of Richard's, late 40's/50's
Mr. Lockhart – an acquaintance of Nicky's, 50's or older
AUDITION PREPARATION
You may download PDFs of the sides on the Audition Registration Form or obtain printed sides at the MTC Box Office. Sides(no monologues) for in-person auditions.
HEADSHOTS AND RESUMES
Headshots are appreciated but any clear photo of your likeness is ok.
IN-PERSON AUDITIONS 
will be held Friday, August 11th from 5:00 PM – 8:00 PM  and Saturday, August 12th from 2:00 PM to 5:00 PM in the Stevenson Studio on Mendocino Art Center Campus or on the Main Stage at MTC. We will inform you when closer to the time.
SHOW SCHEDULE
Performance Dates: November 16 thru December 17 Times: Thursday – Saturday, 7:30 PM; Sunday, 2:00 PM Place: 45200 Little Lake Street, Mendocino, CA Rehearsal Schedule: Begins first or second week of October
COMPENSATION
 will be given in the form of reimbursement for expenses. Stipend amounts vary according to locale.