Do plan to "take a seat" for THE LONG INTERMISSION, a virtual celebration of Mendocino Theatre Company's past, present, and future featuring performances by guest artists from the Mendocino Coast and beyond — with some very special cameo appearances (did we mention Bill Irwin?) by longtime supporters and friends. The event will be broadcast live on Saturday, November 21st at 7:30 PM via YouTube (CLICK HERE).
We can't wait to share this with you!
Executive Producer

Pamela W. Allen

Produced and Directed by

Jeff Rowlings and Pamela W. Allen

Video Production Manager

Amanda Mason

Segments Producer, Director & Editor

Casssandra Young

MTC Youth Theatre segment produced by

Terilynn Epperson & Lorraine Lepaule

MTC Moments segment produced by

Alice Williams

Bill Irwin segment produced by

Jeff Rowlings

Hosts

Dan Kozloff and Lisa Norman

Featuring appearances by

Pamela Allen, Bob Cohen, Susan Collins, Kaye Handley, Sandra Hawthorne, Diane Larson, Lorraine Lepaule

Special Guest

Bill Irwin*

*Mr Irwin represented by Martha Roth

Graphic Design

Lisa Garza-Hillman of inkfish design

Segments Crew

Milo Young, Steve Ritchie, Mitchell Ritter

For Gloriana Musical Theatre

Jenni Windsor

For Flynn Creek Circus

Blaze Birge

For Mendocino Dance Company

Kara Starkweather

For Hit & Run Theatre

Doug Nunn
Many Thanks to Our Sponsors!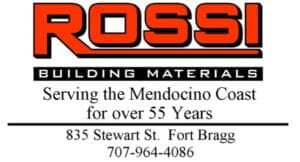 #LongIntermission2020 #MendocinoTheatreCompany #theatreinquarantine #thelongintermission