Dear Theatre-lover,
We have good news and bad news…
First the bad news.
When we closed our doors ten weeks ago, interrupting our production of THE CEMETERY CLUB until further notice, we had no idea that the reopening of theatres across the world would be many months away. It is now clear to us that the gravity and unpredictability of this pandemic prevents us from going forward as planned with our 2020 season. Therefore, we are officially cancelling the season.
We want to make this as easy as possible for our ticket holders. If you are a season ticket subscriber, you need do nothing. Your 2020 season ticket is now good for the entire 2021 season, with the added bonus that you will also be able to see a performance of THE CEMETERY CLUB as soon as it returns to the stage. If you have single tickets to one or more of our shows, and you either wish a refund or would like to donate the ticket(s) back to the theatre, please send us your request in an email to boxoffice@mendocinotheatre.org/.
And the good news:
We remain flexible, and are prepared to bring THE CEMETERY CLUB back to the stage as soon as we get the all-clear from government health authorities. If restrictions have been lifted by November, and we feel that it is safe, THE SANTALAND DIARIES will open, as planned, on Thanksgiving weekend. Two other plays — THE CHRISTIANS and EXPOSURE TIME — will be back as part of the 2021 season, and our reading series will resume, as well. And though we understand that digital platforms are not satisfying substitutes for live performance, we will be exploring ways to bring you some of our content online.
Thank you for your patience, support, and generosity during these uncertain times. We cannot wait to welcome you back to the theatre!
Be safe and be well,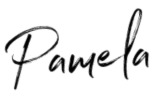 Pamela W. Allen, Executive Director